IGS
Indian Geotechnical society initiated with 5 student chapters for various engineering colleges in Trivandrum. IGS Student Chapter Marian Engineering College started in the month of March 2018 with a strength of 282 student members. It was inaugurated by Dr G. V. Rao, IIT Delhi.IGS is intended to promote the students to develop organisation skills, communication abilities and to improve the technical knowledge through field visits, talks, scope of developing the practice skills by linking with IGS consultancy works. Students interactive skills will be improved by organising programmes with the neighbouring engineering colleges.
Highlights 2019-2020
New executive committee members have taken their charge with effect from 14.05.2019. Jishnu PS being the president, Aarya KR being the secretary & Mridula JL being the treasurer.
Total number of members - 252
IGSMA 2.0 Technical quiz was conducted on 4 Sep 2019.
Members Visited to SPT pile driving site on 25/10/19
Members visited Vizhinjam harbour site & soil museum on 02 Nov 2019.
Visited geotextile factory, Padmanabha puram palace & Poovar Floating structures on 02/11/19
S3, S5, S7 & Mtech students visited Soil Museum
Conducted several competitions like science quiz, treasure hunt etc as part of Qurio 2019, inter school technical fest.
Expert talk on Professional excellence & latest trends in Civil Engineering by Mr. Sreekanth APV, Executive Director, Arcadis Asia - on 28/01/2020
Conducted Expert talk on Basics on making quality concrete & introduction to green concrete concepts by Mr. Shyamkumar Syamaprasad, CEO & Director, CETARC on 04/02/2020.
Conducted Quiz up 2020, interschool science quiz as part of social outreach program of Dept of civil engg on 28 feb.
Highlights 2018-2019
18 Feb 2018 - IGS Student Chapter inauguration at CET.
20 Feb 2018- IGS Student Members selected at MEC. Harshith N being the president, Ashima Suresh the secretary and Anciya Fazal being the treasurer.
Total number of members - 399.
14 sep & 3 Oct 2018- IGSMA 2K18,Technical quiz, prelims and Finals
Nov 6 2018- Visit to Jadayuppara & Landfill site at Attingal
6 April 2019- Aarya KR & Jishnu PS of M2 GT won first prize in the IGS Quiz ASCENDIO 2k18 at CET and won the Visweswarayya ever rolling cup.
11 April 2019 – National Conference on Innovations in Civil Engg ICE 2019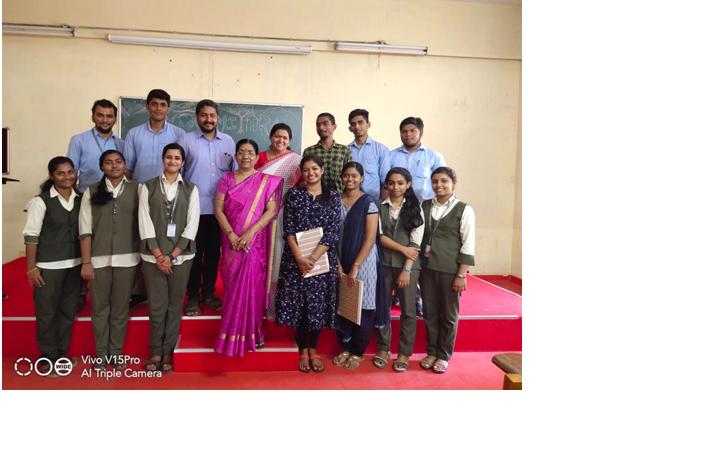 New executive committee members of IGS Student chapter with HOD and Mentors